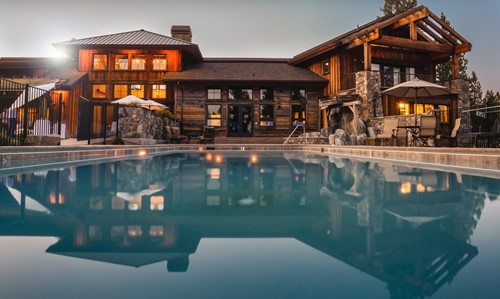 Image by Chris Goodwin from Pexels
Your luxury home is a major investment, so it's important to make sure that you're approaching the selling process the right way. Selling a luxury home comes with certain challenges that you're less likely to encounter with a non-luxury home. Luxury homes aren't as numerous overall, so you'll have to work harder to attract more buyers. According to the National Association of Realtors, only 13 percent of first-time and repeat home buyers purchased homes costing $500,000 or more, and only 9 percent purchased homes measuring 3,501 square feet or more. Keep the following tips on selling luxury homes in mind before putting yours on the market.
Get the Pricing Right
Determining the right price for a luxury home can be a challenge. You might not have other comparable homes nearby to help you figure out your listing price, or your home might have special features that could make it worth more. Asking for too much for your luxury home could mean that it ends up staying on the market longer than you expected, especially since the number of buyers for these homes overall tends to be smaller. Asking too little means you're missing out on getting what your luxury home is worth.
Think Twice About Open Houses
Open houses are a common part of the marketing process for non-luxury homes. However, you might not want to have them for you luxury home. Anyone can attend open houses, which means you're likely to have people stop by who have no intention of making an offer on your home. In addition to wasting your time, these open houses could also make it easy for criminals to target your home. Instead of open houses, consider arranging private showings for buyers who have a genuine interest in purchasing your home and the financial ability to do so.
Use High-Quality Photos and Videos
When marketing your luxury home, make sure you use high-end cameras for photos and videos. The quality of these can have a huge impact on how successful your online and offline marketing efforts are. High-quality photos and videos are an important part of attracting buyers and making an initial favorable impression on them.
Find an Experienced Real Estate Agent
When you work with a real estate agent to sell your home, make sure that you find one who has experience in the luxury market. Selling luxury homes involves taking different factors into consideration compared to selling non-luxury homes. A real estate agent without this experience might have a more difficult time selling your home or overlook important ways to attract the right buyer. Real estate agents with in-depth knowledge of how to sell luxury homes provide you with valuable help when your home is on the market, including helping you determine the right price for it.