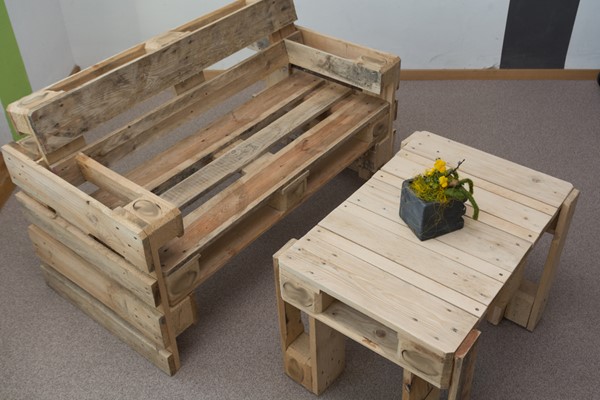 Have you ever discovered you needed a piece of furniture that you can't readily find or your space requirements leave you with limited choices? Options still exist, and they can be a perfect match not only for your space but for your style as well.
First, identify what you need
Measure the available spot and height. Then, have in mind the type of furniture that you need there. A multi-purpose function is critical if space is an issue. For example, find a small chest of drawers to stand that TV on so that there is extra storage underneath. Knowing what you need is essential since with a couple of strategic steps you could create it, but only if you first determine what the result should be.
Then, figure out from where the furniture will come
Some great places to find pieces are thrift stores and garage sales. The furniture will not look the same when you finish, so view it with your creative mind's eye. When shopping for your furniture, it does not have to meet the exact dimensions if you can make adjustments once you bring it home. For example, if you need an end/bedside table for a daybed, but it is hard to find one tall enough, find something that you can work with and change the legs to give it the correct height.
Next, bring it home
It doesn't quite work yet. It still needs adjustments and probably is not the correct style. Having it already home gives you the ability to see how it fits into the room. Once you have it in its space, you can check that it is suitable, decide the exact corrections that you need to make, and figure out which color selection you will settle on. Take lighting and other colors of the room into consideration. Determine if this piece will match existing colors or be a splash-of-color accent piece.Here is where style becomes a reality.
Finish it up
You can now create the vision that you identified before shopping. One of the simplest ways to change the look of something is with paint. Depending on the style that you are going for the furniture can have one color, marbled coloring, or if you're a little brave, a design. The option also exists to re-stain it if you happened to have found a wooden piece that you like but has the wrong wood tone. If the sound of marbling is intriguing, take the article outside. Paint the base color as a solid, then water down the second color and lightly paint over the first or dip the brush in and splash it onto the piece until you achieve a design that you like.
Have fun!
Think beyond the furniture store! Have fun filling the spaces in your home and making memories in the process. Your handiwork will not only fulfill your furniture need but will become a conversation piece you should be proud of for years to come.