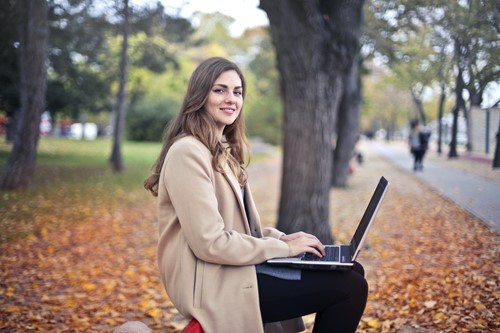 First-time buyers looking for a starter home have a wealth of choices available. While a starter home won't include everything on your dream home wish list, you will find something to suit your short-term needs at an affordable price. However, beyond that it might be hard to know where to start. Here we've put together some basic tips for first-time homebuyers in looking for their perfect starter home.
Stay Realistic
Even with careful planning, a first home purchase can be an emotional process. It's easy to fall in love with a home that seems to fit your criteria even if it costs more than you intended to spend. However, it's important to stay logical and realistic when looking for a starter home. Accepting that you may choose something that might be below your means is crucial to being successful in your search and eventual purchase.
To avoid getting carried away, keep a list of your priorities. This will keep you focused on the necessities like square footage, number of bathrooms and price. Other attractive features and amenities that add onto the cost are always great to find, but expect that you won't find everything you want in one property. Luckily, many upgrades and features you can add yourself if you wish.
Prepare Your Financing
Getting a mortgage pre-approval letter is one of the best things you can do to help your home search. While it's a recommended practice for potential buyers seeking any type of home, it's especially important in finding a starter home to gain whatever competitive edge you can. You may compete with other buyers for the same home, as the affordability and convenience of starter homes make them a hot commodity in a busy market. A pre-approval letter will make you look much more viable to the seller.
A key detail in this advice is to get your pre-approval from a local mortgage lender. It's easy to go online and shop for quotes, but somebody local is more likely to give you special rates. Sellers also prefer pre-approvals from trusted local sources compared to unknown online entities, which will give you even more of an edge against the competition.
Be Flexible
Many buyers do not find the perfect starter home. The process can be discouraging and frustrating, especially in areas with limited inventory. However, the best thing you can do is keep an open mind. You might find you need to compromise on what you considered a priority, like a two-car garage or large back yard. As long as you're prepared to be flexible, you'll have a much easier time finding a good fit. Don't forget how many upgrades and improvements you can add yourself after purchase, too—many of which can increase the property value for when you eventually decide to sell.
Finding a first home isn't easy, even when you're not looking for your ultimate dream home. Settling for less than perfect is often the key to finding a great starter home and you might find that your idea of perfect will change drastically over the course of your home search. Keep an open mind and stay grounded and you'll find the best choice for your short-term needs.